Project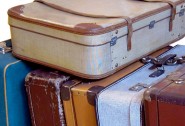 Project
A European exchange project 2012 (DE/NL/ES)
55 students from three educational institutions, Instituto Superior De Ensenanzas Artisticas (ES), ArtEZ Institute of the Arts (NL) and the Centre for Contemporary Dance / Hochschule für Musik und Tanz Köln (DE) worked together with choreographers Georg Reischl and Iván Pérez, from Germany and Spain respectively. They participated in a six-week rehearsal process during the summer semester of 2012. A central aspect of this collaboration was the interaction between music and dance.
Project Timeframe and Presentation
The project began on the 1st of July 2011 and  continued until the 31st of December 2012. This timeframe included  preparation, production, presentation and documentation periods. The choreographies created during this project toured throughout Spain, Germany and The Netherlands,
Music
Two young composers from The Netherlands and Germany – Christiaan Richter and Benjamin Scheuer – created the music for the choreographies with guidance of  Dutch conductor Wim Boerman. Eight musicians from the Dutch music ensemble orkest de ereprijs  performed the music live on tour.
Exchange Program
The exchange program seeked to create a frame within which the participants were able to participate in discussion rounds, lectures and seminars on topics pertinent to the program. They also had the opportunity to view performances, and visit important cultural institutions.
Crossover
Besides the creation of new works of art and the interdisciplinary collaboration between music and dance, one the primary goals of the project was the exchange of information and ideas between the participating artists, students, professors and researchers. The project conception gave those involved the possibility to meet, work and create together, therefore enabling them to learn from another, discover new methods and strategies and discover different artistic and production models. This project allowed the participants a unique opportunity to reflect upon and further define their own artistic and personal positions. The development of young artists and the support of their burgeoning potential was one of the many lasting effects the project has.
Internationally Mixed
The participating partner institutions  because of the intercultural and interdisciplinary aspects involved, broadened their networks of influence and learning. They  encouraged and stimulated exchange between the arts as well as between professional artists and universities fostering cooperation between various art forms.