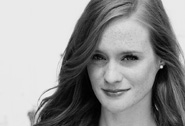 Since 2008 Lisa Kirsch studies the B.A. Dance program at the CCD / University of Music and Dance Cologne . 
She was dancer in choreographies by Nanine Linning, Yaron Shamir, Cocoon Dance, Stefan Dreher, Hanoch Ben Dror and Kazue Ikeda.
Among others Lisa participated in workshops with Club Guy and Roni, Jochen Roller, Millicent Hudson, and Libby Farr.
Besides her studies she teaches contemporary dance classes.