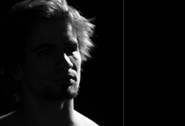 Tobias Weikamp was born 1990 in Bocholt / Germany.
He started dancing at the age of 16 (Latin American Dance) and took part in several competitions in this field. Later on he started to learn Modern Dance, Jazz and Ballet.
Since October 2010 he studies the B.A. Dance program at the Centre of Contemporary Dance at the University of Music and Dance Cologne. As part of his studies he took part in a project with choreographers Yaron Shamir and Nanine Linning.