organisation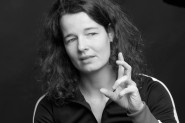 Vera Sander is director of the Centre for Contemporary Dance and Professor for Contemporary Dance at the University for Music and Dance Cologne and has since been central to its development as teacher, publisher and organizer. She teaches e.g. contemporary dance, choreography and performance practice. She worked as choreographer, dancer [...]
more...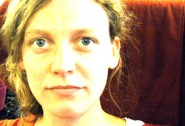 Kim Lokers works independently in the field of fine arts, dance and theatre and as art programmer at the university of Nijmegen. She studied arts management and comparative arts sciences. In the creation process she facilitates, moderates and realizes a project from the inside out together with artists. "Dance and [...]
more...
Gaby Allard was educated at the Royal Conservatoire in The Hague. For 15 years she was contracted as dancer with Dance Works Rotterdam, a repertory company in contemporary dance. In the final years of her dancing she developed her teaching skills and became artistic assistant / rehearsal director.In the four [...]
more...
BA in Journalism (CEU-San Pablo, Valencia) and Master in Cultural Studies & Mass Media in Morley College (London). Currently:  PR and Community Manager of Teatres Generalitat Valenciana. Press Officer of ArtinGroup. Dircom and Community Manager of the Film Festival Abycine (Albacete). Dircom of Festival Observatori (Valencia). Freelance: El País, Valenciaplaza, [...]
more...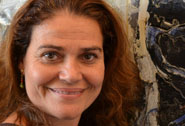 Gloria Bas Palmero includes in her formation profile the University Degree in Fine Arts and a master in Cultural Management in Performing Arts, to name a few. In the field of dance, Gloria has the degree in Classical Dance by the Conservatorio superior de Danza of Valencia and has worked [...]
more...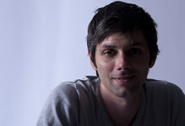 Born in Tortona (Italy), Diego has been a professional ballet dancer, working in Compagnia del Teatro Nuovo di Torino (Italy) Schindwsky Ballet (Germany) and Introdans( Netherlands). At present time he is a guest teacher in schools and festival at an international level. Since 2009 he is co-director of ARTE LIBERA, [...]
more...